Aletheia
Sermon summaries, book information, class notes, other writings by
Dr. Donald T. Williams
---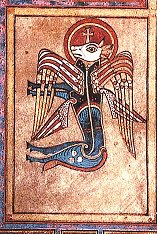 Current Sermons: Luke
The Wicked Husbandmen
In our study of the Triumphal Entry we saw Jesus revealed as a king facing a great crisis, a king who felt a great compassion, and a king filled with a great cause, the glory of his Father. That cause led him to cleanse the temple, and that act naturally led to the challenge to his authority we read of today. "By what authority are you doing these things?" So this week we will focus on the authority of the king. It is a topic of great relevance in our day, when we hear people saying, "No one has a right to tell me how to worship; no one has a right to tell me what to believe; no one has a right to tell me how to live." Never has Western society been more like the Book of Judges, in which "Every man did what was right in his own eyes." So we must ask: is there anyone who has the authority to tell us how to worship, what to believe, how to live? And we will find the answer in the passage before us today.

Click Luke 20:1-19 for full sermon.
---
New Topical Writing
A Christian Approach to Literature: Lecture Series at 'Summit Semester,' Pagosa Springs, Co., Oct. 16-19, 2006
No one can be a serious and obedient disciple of Jesus Christ without giving a significant place to study in his life. Study as I have defined it here is not just something for intelligent people; it is not just something for intellectuals. It is a necessary component of our identity as servants of Christ. "God," said Sir Thomas More in Robert Bolt's wonderful historical drama The Man for all Seasons, "made the plants for simplicity and the animals for innocence. But Man he made to serve him wittily, in the tangle of his mind." No one can be a serious and obedient disciple of Jesus Christ without giving a significant place to study in his life.
This series of lectures given in Colorodo explores what study may look like when applied Christianly to literature. Some of the content can be found elsewhere on this site, but here it is brought into a single .pdf file with a cohesive focus.
Download the whole essay here.
English Literature in the Sixteenth Century: C. S. Lewis as a Literary Historian
C. S. Lewis's most substantial work of literary scholarship, English Literature in the Sixteenth Century, Excluding Drama has been praised as brilliant and criticized as unsound. Valued for its learning, its enthusiasm, its insight, and its engaging style, it has been criticized (often by the same scholars) for a misleading set of period labels and an unbalanced portrait of Renaissance Humanism. A reexamination of Lewis's book will show that the praise it has received is fully justified and the criticism partially so. When all its merits and weaknesses are fully weighed, it remains a testimony to a more humane approach to literary study we would do well to recapture.
Download the whole essay here.
---
Reviews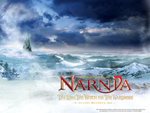 The Chronicles of Narnia: The Lion, the Witch, and the Wardrobe
After many circumstantial delays and much fear and trepidation, I finally saw the new LWW movie. My fears proved mercifully unfounded, and many of my hopes were realized. In visual realization of the imagined world, this film rivals Peter Jackson's LOTR; in faithfulness to the spirit as well as the letter of the story it is infinitely superior. I found very few things to complain about, and none which seriously hindered my enjoyment, or even my ability to be moved afresh.
Read the review HERE.
---
Lewis Agonistes
A number of substantial attempts have been made to evaluate C. S. Lewis as a Christian apologist. In some ways the best of these studies is Lewis Agonistes by Louis Markos, professor of English at Houston Baptist University. The title means "Lewis the wrestler," from the Greek (agon), an athletic contest or struggle. It nicely captures the fact that for Lewis, apologetics was not simply a polite academic hobby, but rather a phase of the battle of light against darkness, a struggle for minds and hearts with the eternal souls of men and women at stake.
Read the review HERE.
---
Into the Region of Awe: Mysticism in C. S. Lewis
C. S. Lewis, by his own estimation, was not a mystic. The forthright admission of this fact is not enough to stop David C. Downing, professor of English at Elizabethtown College and author of two very useful works on Lewis, Planets in Peril: A Critical Study of C. S. Lewis's Ransom Trilogy and The Most Reluctant Convert, from writing an entire book on Lewis and mysticism.
Read the review HERE.
---
Comment
As I look at the current scene, I see a church in desperate need of three great movements of God:
Renaissance:
A recovery of the life of the mind. An increasingly illiterate generation is harder to reach with a faith founded on the message of a Book; an increasingly illiterate church is incapable of experiencing full-orbed Christianity based on the whole counsel of God;


Reformation:
A recovery of sound doctrine. Otherwise, we gorge ourselves on spiritual junk food while the great truths of the faith slip through our fingers;


Revival:
A recovery of vital spirituality. The great error of our generation is to believe that this recovery is possible apart from the first two. Biblically and historically it is not. Without Renaissance and Reformation, all our zeal for Revival is vanity and striving after wind.

On February 2, 2002, I delivered 5 Theses on Ministry at University Church in Athens, GA. This sermon is a revision of my "Final Tirade and Last Diatribe at Trinity Fellowship of Toccoa." It is available here as a Microsoft Word document: 5 Theses on Ministry.
---